Save Money on Fuel & Speeding Tickets by fitting a VW Cruise Control System.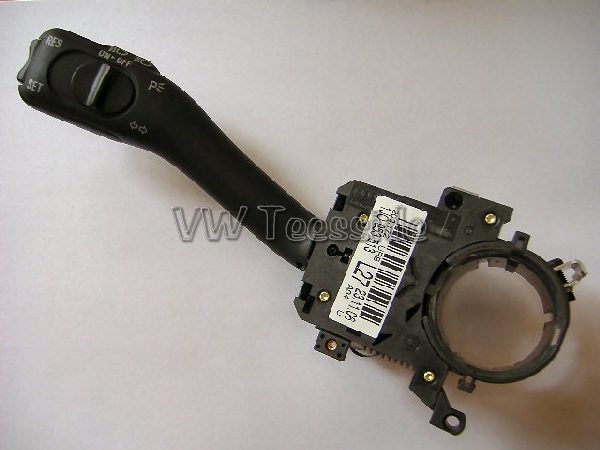 Please note: Whilst the Cruise Control System will work with most VAG cars, we can only confirm that the retro-fit kit will work on cars with Drive-by-Wire throttle's & the ECU may need activating.
This System will not work with a cabled throttle.
ECU Activation is a 5 minute job & can be done with VAG-COM or VW diagnostic tool VAS 5051/5052 with a VW Dealer / Specialist in your area.
Suitable for the following vehicles;
VW
Beetle 1998-2008 [upto 1C/9C*7*599000]
Beetle Cabriolet 2003-2008 [upto 1Y*7*499000]
Bora [MK4 Jetta] 1999-2005
MK4 Golf 1998-2006
Skoda
MK1 [1U] Octavia 1999-2011
Audi
MK1 TT 1999-2005
MK1 A3 1997-2003
SEAT
MK1 Leon 1999-2005
MK2 Toledo 1999-2004
What's in the Box?
1J0 Indicator Stalk with Cruise (Not the older 8L0 Stalk)
Cruise Control Stalk to Bulkhead Loom
ECU Loom [Only required for 2.0, 1.8T, 1.6 16v & 1.4 16v engines], select 1.8T Kit
Individual Looms available separately below
Price: TDi Kit £107.96 each - 1.8T Kit £111.96 each
Shipping Price:
UK: Included
Europe: £12.00
Worldwide: £15.00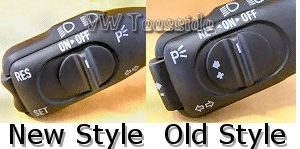 Please Note:
Engine Codes: APF, AQN, AQP, AUE, AVU, BDE, BEH, BFH, BML require the TDi Kit, as they have the ECU pre-wired
2.0, 1.8T, 1.6 16v & 1.4 16v engines not listed above require an Extra Loom for the ECU, please select the Golf 1.8T kit.
Please ensure you select the correct Kit.
Paypal
DIY Guides:
Golf / Bora Engine Code Compatibility Chart
MK4 Golf / Bora Full Photographic guide
Retrofitting Golf / Bora Cruise Control (PDF)
Individual Cruise Looms
Loom A - Cruise Stalk to Bulkhead Loom
Loom B - Bulkhead to ECU Loom for 1.4 16v engines
Loom C - Bulkhead to ECU Loom for 2.0, 1.8T & 1.6 16v engines
Paypal