Save Money on Fuel & Speeding Tickets by fitting a VW Cruise Control System.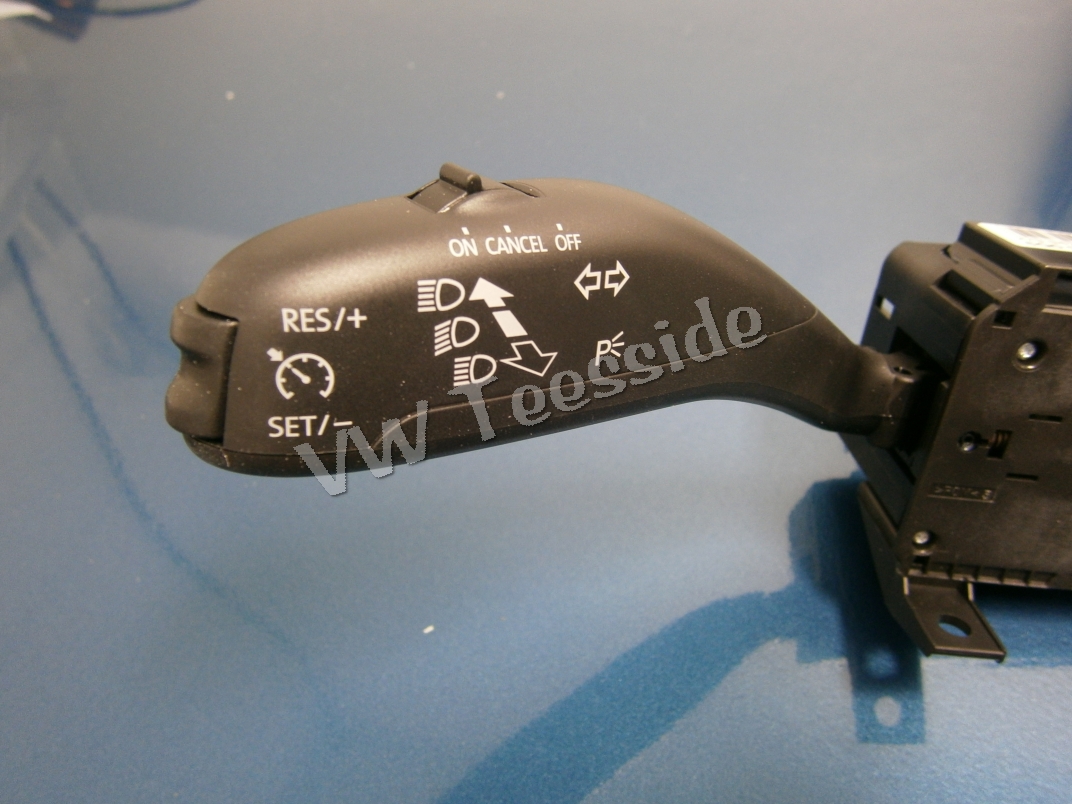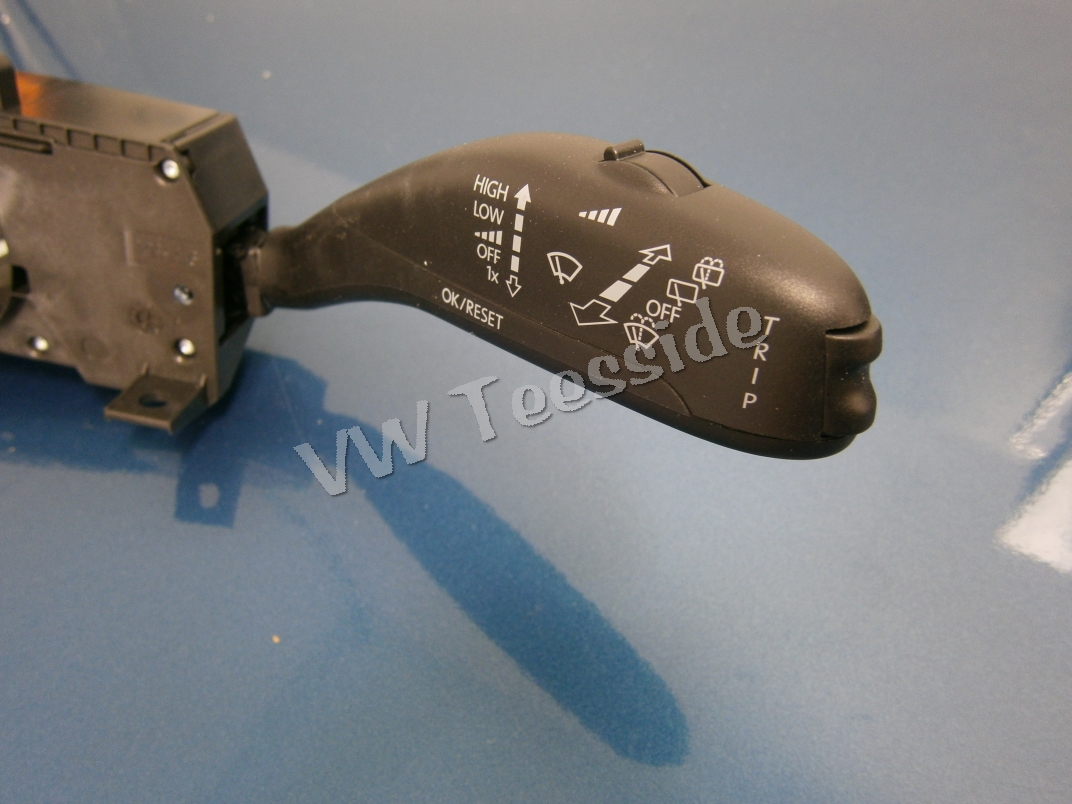 Trip Option on Wiper Stalk Shown
Suitable for the following vehicles;
VW
T5 GP
2010 to Build Date: 03.11.2013
2014 T5's built after this date can use ths kit
This includes the 2014 Highline models that have arrived from the Factory without the Cruise installed & dealers are insisting on fitting Cobra Cruise Kits, as they're still banned by VW UK from Fitting / Coding these Genuine Cruise Kits.
This kit can only be used on Vehicles with Body Control Module [J519], Part no. 7H0 937 087/088/089.., vehicles with part no 7H0 937 086.. will require a new BCM.
See our Guide; How to check your T5 BCM
What's in the Box?
Combined Indicator Stalk with Cruise Control & Wiper Stalk [with or without Trip option]
The Trip Switch Option is for the Multi-Function Fuel Computer on the Wiper Stalk as shown above, as this Dash is a standard fit on all T5 GP's, you can activate / use the DIS with 3 x wires & coding.
Cruise Loom [will require the ECU wire lengthing]
It has been noted that due to the relay carrier [J329] being moved on RHD vehicles to behind the headlight switch & the loom will not reach back over to the fuse box, so we will include a fuse holder.
Instruction Booklet for DIY Fitting
Instructions Available in English, French, Italian, Czech, Dutch. Swedish & Spanish.
Kit Options
Kit 1: With Rear Wiper & No Trip [or with MFSW]
Kit 2: With Rear Wiper & with Trip [No MFSW]
Kit 3: Without Rear Wiper & No Trip [or with MFSW]
Kit 4: Without Rear Wiper & with Trip [No MFSW]
Price:
Kit 1 & 3: £115.00 each
Kit 2 & 4: £125.00 each
Shpping: Free (UK) / £15.00 (International)
If you wish to travel to our Workshop in Saltburn [TS12], we now provide a Fitting & Coding service, please contact us for details.
Fitting & Coding Prices start from £180.00 for the above kits
Payment via Paypal
Actviate your Fuel Computer [MFA / MFC / DIS] with a simple installtion
3 x DIS wires £12 + Shipping if not purchased with another product
Add the wires to your cart & then Purchase with a Cruise Kit with Trip
Full Instructions on this procedure will be provided with the kit