Enjoy Toasty Bums & Backs on those Cold Mornings
for those with Heated Seats already installed but without looms & switches.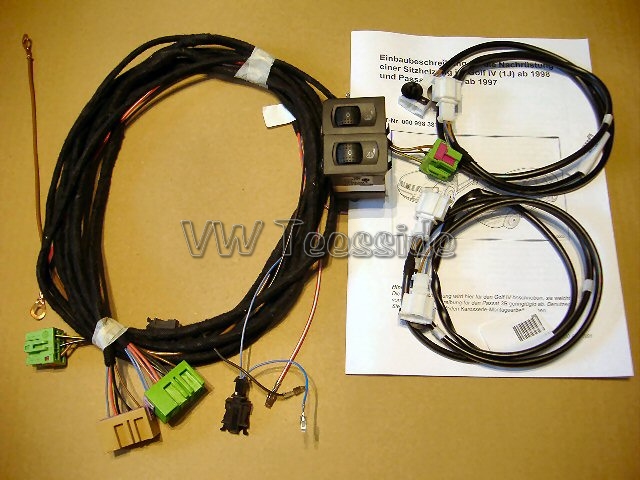 Suitable for all MK4 Golf & Bora's 1998 - 2005
& Passat (3B) 1997 - 2005
Suitable for Recaro Seats with the Heating Elements already installed & those who have installed interiors with seat heating but don't have the looms.
What's in the Box?
2 x Adjustable Switches in Satin Black
Main Installation Loom + 15a Fuse
2 x Backrest Heater Element Looms
Price: £168.00 each
Shipping: Free (UK) / £14.00 Within Europe / £20 Worldwide
Only require the Main Installation Loom [shown on the left hand siode of the photo]?
Price: £120.00 each
Shipping: Free (UK) / £10.00 Within Europe / £20 Worldwide
Download: Retrofit a Seat Heating Kit (PDF)